12 Days of HR: How To Handle The Office Christmas Party Fallout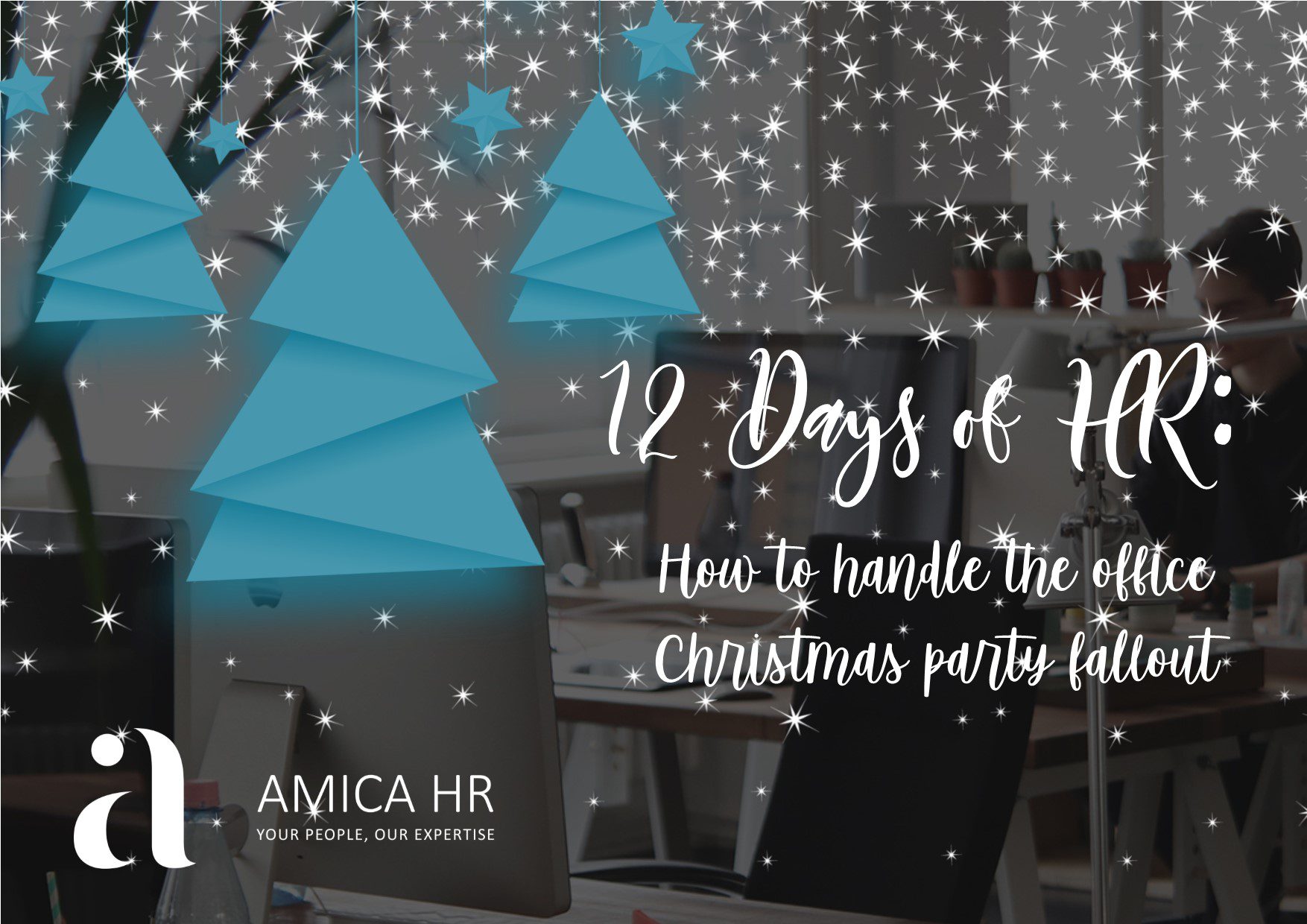 T'was the night before Christmas (and the day after the office Christmas party) …
The annual Christmas party can be a great tool for an employer. It encourages comradery, morale and gives your employees the feeling that their hard work is appreciated… but all it takes is for one employee to behave inappropriately and you can have a disciplinary or a grievance on your hands.
Employees may think that if a party is not on company premises then they aren't restricted by the same rules as they are during their working hours, but this isn't the case.  If the party is a work organised event, occurs soon after working time, or if it has the ability to significantly impact then company, then disciplinary and grievance procedures still apply, which means if you become aware of an incident, you have a duty as an employer to investigate it.
This might the reason that one of the most popular topics in Employment Tribunals up and down the country right now is claims relating to events at the Christmas party. So how do you ensure you handle any Christmas party fallout fairly?
Start by getting all the facts
When recollections are fuzzy from drinking and you are contending with staff cliques, it can be all too easy to start a disciplinary or a grievance based on a biased version of events. If you feel you aren't getting the full story from witness statements, try looking into any CCTV, videos or pictures that might exist. Further to that, holding an investigation meeting with the individual the allegations are against can help you get their perspective on what happened and give you a more balanced impression.
Keep treatment consistent
In the case of Westlake V ZSL London Zoo, two zoo keepers got into a fight at the Christmas party. Ms Westlake was dismissed, and the other employee was issued with a final written warning. During the hearing, the tribunal noted that the Zoo could have either dismissed them both legitimately or issued them both with final written warnings.
The only reason Ms Westlake won the case was that they were not treated equally, which brings us back to getting all the facts. When evidence is unclear, as it often can be when memories are blurred by late nights and alcohol, you must be sure to treat employees consistently. If you are issuing different sanctions when multiple employees are involved in an incident, you must be able to show you are justified in doing so.
Take it seriously
Consistency isn't only important in the outcome, it's also important in the way you treat allegations. It can be easy to shrug misconduct off as blowing off steam at the end of a busy work period, but to avoid any tribunal claims, you need to ensure you treat allegations as seriously as you would at any other time, as a Cardiff nightclub has recently found out following a successful constructive dismissal case being brought against them. Ms Phillips resigned after being placed in a headlock by her co-worker until she was unconscious at the office party. The directors of the company didn't investigate the incident and Ms Phillips felt forced to leave her employment after overhearing them joke about his behaviour at the Christmas party.
Back to home