Job Retention Scheme Updates July 2020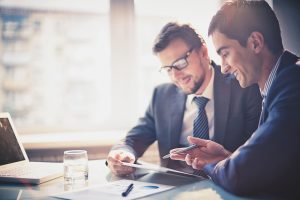 Chancellor Rishi Sunak's recent statement has unveiled a set of measures to protect jobs and rejuvenate the economy in the wake of the Coronavirus lockdown. For the most part, this includes revealing incentives to get businesses hiring young people – the age group most in need of shielding from unemployment. Below we have summarised what the mini-budget entails for businesses across the country.
The government will temporarily implement a £2 billion "kickstart" job creation scheme for workers aged 18 to 24.
Designed to create six-month job placements

A minimum of 25 hours per week through Universal Credit

The Government will cover the cost of those 25 hours per week at the national minimum wage

Employers are free to top up this payment

Applications open in August and run until December 2021, after which the scheme may be extended.
A 'jobs retention bonus' for businesses that bring back furloughed workers into employment.
£1,000 for each worker they continue to employ until January

They must be paid at least £520 per month on average across that period

£2,000 for every new apprentice under 25 hired

£1,500 for every apprentice aged 25 and over during the next six months.
The kickstart project is likely to prove successful if it follows the same steps the FJF – and as long as it ensures that the jobs created do not displace existing jobs. We recommend that employers include access to training, support and development opportunities so they're are not potentially creating a minimum wage low-skill jobs.
Some businesses may be interested in expanding their workforces, and they would be wise to capitalise on the bonuses involved with these measures, if they fit the criteria. If you are unsure if your business strategy fits in with this scheme, please get in contact and let us check for you.
If you know that your business is eligible, Amica HR can help your organisation in the following ways:
Creating new job roles and apprenticeships

Drawing up individually tailored employment contracts

Anything from assisting with recruitment to managing the whole onboarding process for you

Professional advice and support with new starters

Creating training and coaching opportunities
If you require support around this topic, or if you want to find out how Amica HR can work in partnership with you to benefit your business, you can contact a member of the team on 01522 370190 or send an email to info@amicahr.co.uk .
Back to home