Navigating work-place dress codes – can your boss really make you shave your legs?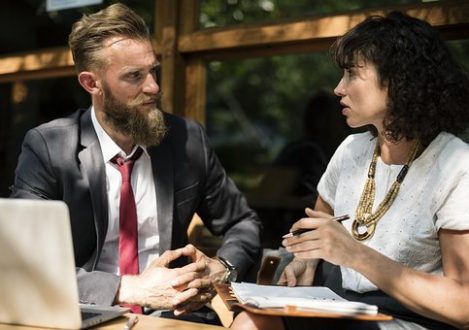 In our ever-changing business landscape, dress codes are becoming increasingly obsolete. Strict regulations are gradually being phased out in favour of individuality, even Goldman-Sachs have relaxed their notoriously prescriptive approach to workplace attire this year.
That being said, dress codes can still play an important part in presenting a unified brand and professionalising the appearance of the workplace.
Most of us, even without a written dress code, would expect some consequence if we turned up to the office with an offensive slogan on a t-shirt or battered flip-flops that breached health and safety regulations, but an anonymous poster on Reddit recently revealed where dress codes can go too far.
The employee expressed her shock on the online forum after a recent altercation with her manager, in which he informed her that there had been complaints about her hygiene and allegations that she was breaching the company policy. When she questioned him on specifics, he revealed that it was in reference to her body hair, particularly her refusal to shave her legs.
The post has already gone viral and highlights the important issue of gender bias when implementing dress codes. As the anonymous poster stated, "Is my male boss required to shave his legs for hygiene reasons!?".
More and more, we are seeing employers being asked to justify their gendered dress codes. Notable cases recently have been the end of a two-year legal battle by female flight attendants at British Airways to be allowed to wear trousers, particularly in locations with colder climates or a high risk of Malaria, and the public apology issued by high-end staffing solutions agency Portico when their requirement for female staff to wear high heels at all times was exposed.
As the public reaction to Portico evidences, legal recourse against the company is not the only issue created by a gender-based dress code. Research suggests that individuals aged between 18-25 will look at a company's practice of ethics when considering a job offer, so as the next generation enters the workplace, negative publicity regarding a business's attitude towards gender equality could affect their ability to recruit.
To avoid this risk, businesses should consider reviewing their dress code to ensure it is gender neutral and does not disproportionately affect groups of people more than others.
If you require a document review or are seeking help navigating this area, please don't hesitate to call us on 01522 370190 or email us at info@amicahr.co.uk.
Back to home