Nottingham Recruitment Giant's Stock Prices Crash Due To Minimum Wage "Irregularities"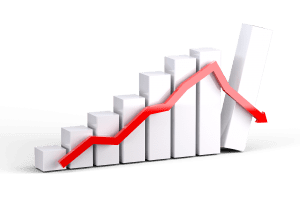 Staff line over a single day have lost over 50% value in their shares since the weekend. National Minimum Wage Payment "irregularities" were found in an independent investigation, where Staff line announced it was set to take a £32.2m write down.
When Staff line closed on Friday, shares were priced at 239p, however on Monday (17th of June), shares had dropped by 30%, priced at 166.8p.
Furthermore, their share prices took a further hit. By the time they had closed, their share prices had lowered to 129p. Staff line had nearly lost 50% in market value in one day.
In response Staff line have announced that they are suspending any dividend payments this year. They will publish their results for the year ended on the 31st of December 2018 on the 27th of June. In the meantime they are trying to raise £37m to help gather some of the money lost.
Are you aware of any irregularities that your company could be at threat for? If in doubt please don't hesitate to call us on 01522 370190 or email us at info@amicahr.co.uk
Source;
https://www.thebusinessdesk.com/eastmidlands/news/2026569-staffline-sees-15m-wiped-off-value-of-company
Back to home