Surviving The Summer Holidays As A Working Parent: Here is What You Can Do As An Employer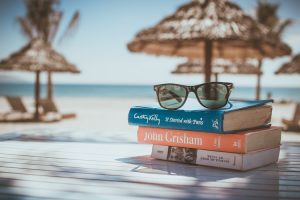 A First Come First Served Basis For Holidays Can Cause Issues for the Summer Holidays, How Can You Help Your Employees?
As we are well into the summer holidays, some employees may find it hard to balance work and childcare as they need to find time to take care of their children for 6-7 weeks. A lot of companies work on a first come first served basis which is why we encourage your staff to book holidays very early on to avoid having issues.
Allowing your staff to have flexible working hours can allow employees to find the right times and locations, which allows them to complete the work which is required from them and look after their children.
We also encourage that your team works in harmony with each other to find the right balance. Without speaking to your team, you won't be able to swap shifts with an employee willing to help or understand when is best for you to take time off. Communication is key, make sure you speak to your team and employer.
Some employees, who may not have children, may find it beneficial working during the summer holidays as they can have time off during off season where holidays are cheaper.
Trying to find the balance of harmony within the workplace is a good start and can help employees get the needed time off during summer holidays to help support their children. If you have any questions regarding this, please don't hesitate to call us on 01522 370190 or email us at info@amicahr.co.uk.
Back to home